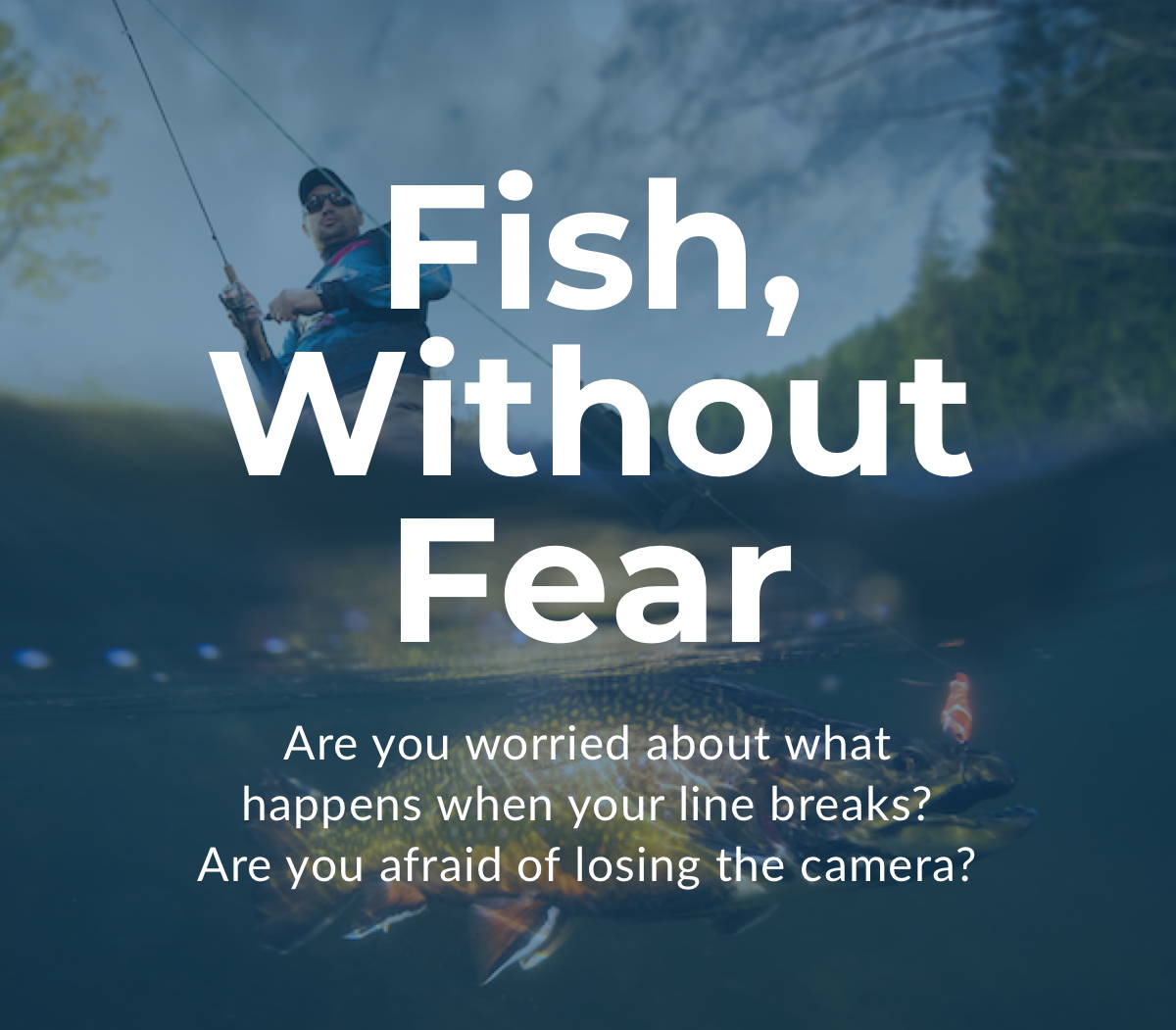 Fear not! GoFish Cam has created a camera loss protection program to give our customers peace of mind on the water. Just pay $49.99 when you purchase a GoFish Cam to sign up for one year of camera loss protection. If you ever lose the camera due to a snapped line during that period, we will replace it.
Don't let fear of loss stop you from capturing incredible underwater footage. Buy a GoFish Cam with camera loss protection today!
Have questions about how to opt into the camera loss program?
Call us to help get you set up!: 1-833-8-GOFISH or email us: warranty@gofishcam.com
Terms & Conditions: Limited to one (1) replacement of the original GoFish Cam that was purchased alongside the Camera Loss Protection that was opted into. If multiple GoFish Cams are purchased in an order, but only one protection program is opted into, then the protection covers only one (1) of the units purchased, not all. You will have to opt into the same amount of camera loss protection programs as cameras purchased to cover all of them. The one (1) year time starts from time of purchase of a GoFish Cam. This protection program may be opted into up to 30 days after purchase of a GoFish Cam with approval and verification from a GoFish Cam team member that the camera is still in possession of the customer. All loss claims are subject to a technical verification process prior to a replacement being sent. Replacement cameras are not eligible for an additional camera loss protection purchase.