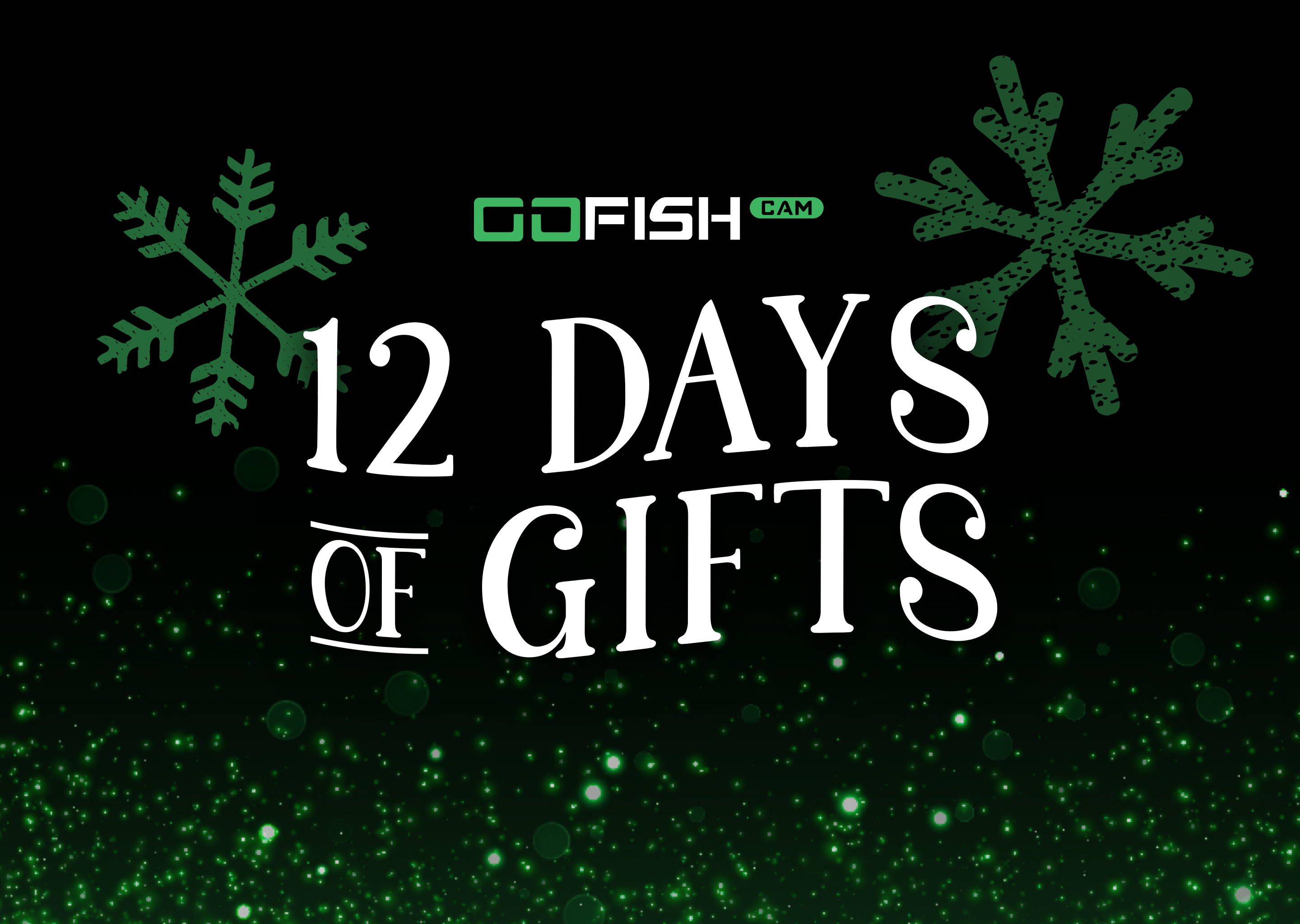 Every day from December 2 - 13, 2020 GoFish Cam is partnering with another fishing company to bring you Free Gifts! If you buy a GoFish Cam on one of those days, you will automatically receive a product from the company highlighted on that day with your shipment while supplies last.

You can see a calendar below of which company will be featured on which day, and you can sign up to our newsletter and follow us on social media to receive notifications of the Free Product of the Day!

Want to win a GoFish Cam and prizes from over 10 different fishing brands? See details of our giveaway below!
The Tuna Tidbit Tuna Lures work for tuna, mahi, marlin, wahoo and others. The cupped face creates great action to attract most pelagic predators. Measuring just over 5.5″ in length and weighing 2oz, they are the perfect size for so many species and sizes of fish.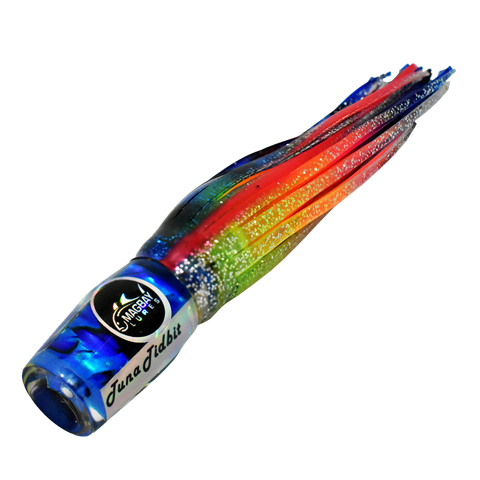 The GoFish Prize Pack: 1 x GoFish Cam, 3 x GoFish Crankbaits, 1 x GoFish Marlin Hat


The ANGLR Prize Pack: 2 x Bullseyes, a year of ANGLR Premium, and an ANGLR T-Shirt


The Flambeau Prize Pack: 1 X WP6050ZM Zerust MAX Crank Bank, 1 X WP6025ZM Zerust MAX Blade Krate, 6 X WP4005ZM Zerust MAX Ultimate Tuff Tainer, 1 X 6095 Bazuka PRO Rod Case


The Danco Pliers Prize Pack: 1x Pro Series Knife Kit – white, Danco microfiber towel, Crankshaft pliers – chartreuse, 20 oz. Snook cup, Braid scissors, Stickers


The M3 Tackle Prize Pack: 1 x glow spire mojo tandem kit with leader and bag, 1 bucket buddy, 1 x 10in fire tiger bunker spoon with a wireless drail setup and line winder


The Liquid Mayhem Prize Pack: 1 x Fishing tackle bag


The Stanley Jig Prize Pack: 1 x Ultimate Assortment Package


The Bio Bait Prize Pack: 10 x Assorted Bait Bags


The Magbay Lures Prize Pack: 1 x Two Pack (Carey Chen Yellowfin and Dorado Lure)


The Northland Tackle and Bagley Lure prize Pack: 1 x Lure Assortment Package